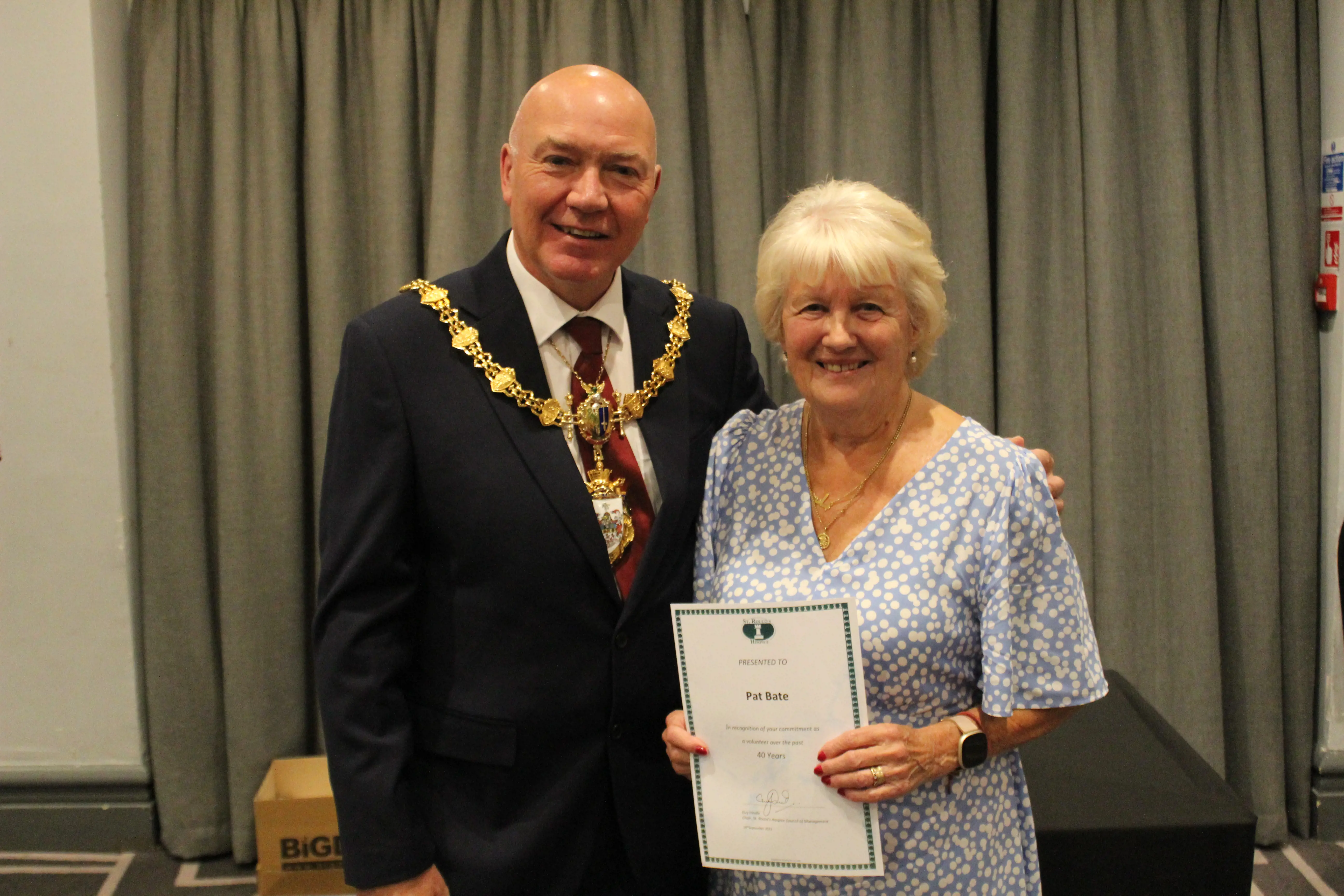 When you think about all the skills and dedication it takes to be a volunteer, Pate Bate has them all and more.  And at St Rocco's, we are incredibly fortunate that Pat has given her time to the hospice for 40 years!
 Pat remembers her first years as a volunteer was raising funds for St Rocco's through working in the old Bents shop.  The shop moved to the old Specsavers building (before it became an opticians) and Pat would cycle there every week and spend two hours volunteering.  She recalled how there were no other charity shops in Warrington at the time.
"The hospice opened in 1985. I was the first volunteer in on the morning it opened, and I made the first cup of tea!  The hospice was on a small scale then, and the jobs included shopping for patients' needs, hanging out the washing in the garden, and taking washing to the launderette across the road.  I loved it from day one!"
 In 1998, when the new hospice opened, Pat said she didn't remember the change over and she just carried on being a volunteer.  This is a wonderful testament to how dedicated Pat is to helping St Rocco's and how she has continued to volunteer through so many transformations.
 Outside of volunteering, Pat has been an avid fundraiser too.  She completed the London Midnight Moonwalk Marathon seven times for Breast Cancer Research and then completed it another seven times for St Rocco's.  She also knits baby hats and crochets blankets for specialist baby care units in Liverpool and Warrington.  She has walked the 13 bridges walk in London for a diabetes charity and completed the 3-day Gower peninsula walk for a cancer charity.  In addition, Pat was a Brownie leader for 50 years.  What an incredible array of achievements.  Pat has made a difference to so many people's lives.
 In 2010, Pat was honoured to go to Buckingham Palace to receive an MBE from her Majesty, the late Queen Elizabeth II for services to volunteering in the community.
  "I've met so many lovely people and made many friends over the years.  I wouldn't have been able to do this without the support of my husband, Mike.  I am 80 next year and I just hope I can carry on volunteering and fundraising.  I have only ever had one break in 40 years, during the worst of Covid, and I now spend two hours a week looking after patients and visitors to the hospice every Tuesday morning."
 "I would recommend volunteering to everyone and I would do it all again in a heartbeat!"
 Thank you, Pat, for being such a dedicated and wonderful volunteer!